October 5th 2021
5 brand marketing tips to take into life after lockdown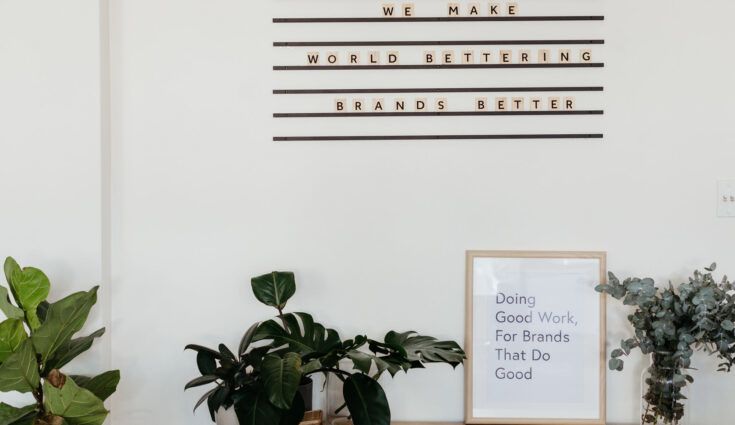 By Luke Dean-Weymark, Compass Co-Founder and Director.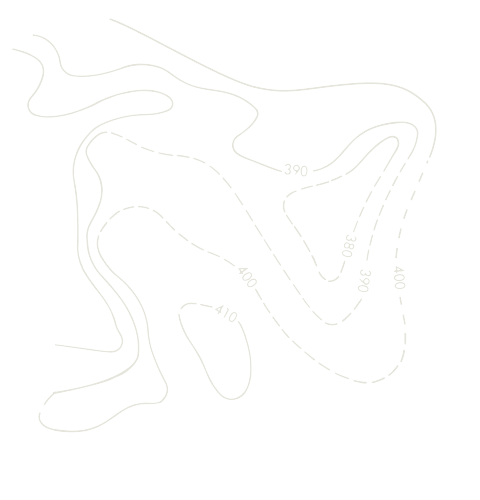 It's been a loooonnnnggg 13 weeks, and with some key milestones now set for our prospective release from lockdown here in NSW, it's gearing up to be a pretty wild Q2.
We're anticipating a silly season like we've never seen before, as Australians have a bigger-than-ever list of people to see, places to go and bars, pubs, salons and shops to get reacquainted with.
Being so close to Christmas, the competition for attention is always high towards the end of the year, but throw in some public freedom on a massive scale, and market congestion is likely to hit an all-time peak.
So here are our five marketing must-dos to ensure that your brand is being seen and heard in this new consumer landscape:
PR
This is your number one activity when it comes to mass brand awareness, generating authority and establishing a (hopefully great) reputation.
If you don't believe us, just ask Bill Gates, who famously said, "If I was down to my last dollar, I would spend it on public relations."
In essence, public relations is about sharing the right information to the right places and people. In a time where information seems more confused and misconstrued than ever, we couldn't endorse delivering a strong clear message any more strongly.
Editorial is also worth its weight in gold when it comes to producing organic social media content. Plus it's proven to pay dividends when it comes to performance marketing too.
Which bring us to…
Performance Marketing
(i.e. paid social media advertising)
These days, in the world of social media platforms, you've really got to pay to play.
Putting budget into a social media ad strategy allows you to reach eyeballs, build engagement and create conversions.
Gone is the era when you could rely on your content naturally reaching who it needs to. Now only dollars will enable you that kind of exposure on social media.
But how much you can / should spend is like asking how long a piece of string is. As a general rule of thumb, the more you put in, the more you get out. There really is no limit. Mark Zuckerberg's super yacht didn't pay for itself after all!
Nevertheless, every level of budget still needs to be paired with strong creative and copy in order to have any cut-through. Money certainly buys you visibility, but it never guarantees conversions – that's up to your brand messaging to make happen.
So whatever your spend, make sure it's working for you. There's no point wasting precious cash on LinkedIn ads if your target audience live on TikTok. Regularly review the ROI on each channel you're investing in and keep adjusting your allocation accordingly.
Blog
A blog sounds like quite an old fashioned term in 2021 but whatever you want to call it (for Compass, ours is 'journal') the purpose remains powerful. Publishing quality content on a regular basis not only helps your site rank well for SEO, but also offers your audience another important source of value. Whether it's stories, information, or other points of interest, if you can create a continually updated collection of resources that are helpful and/or enjoyable to readers, while also accomplishing digital growth for you, then win/win!
Blogs can be especially worthwhile around the holiday season, as you can create articles that follow current search trends and keywords that your audience are already looking for.
eDMs
Email marketing is the most effective means of communicating with your customers in a direct way. They're already invested enough to have subscribed to your updates, so make the most of the opportunity of being invited into their inbox. But always ensure that you're honouring and rewarding subscribers' loyalty by only sending content they could actually benefit from.
As you move into the holiday season, eDMs will be one of the strongest revenue-drivers you can employ. We recommend that you start promoting your Christmas offerings from the start of October all the way through to December 24th! However, there's a delicate line between smart marketing and hard sales – please veer towards the former to avoid a legion of unsubscribers.
Organic Social Media
Instagram, Facebook, Pinterest, Tiktok, Snapchat, Youtube… the list goes on. Organic social media is arguably as essential as a website in demonstrating your credibility as a brand, and for informing your customer who you are, what you do, how, where, when and why.
Running giveaways, gathering and sharing user-generated content from your audience, and providing community management in a timely manner are all ways of engaging and growing your following. If someone has an urgent question and reaches out, you need to make sure your team replies before they reach out to another brand!
Maintaining multiple touchpoints with consumers is important in making sure your brand stands out amongst the crowds. However, you don't need to be everywhere! Our advice is to take a quality over quantity approach. Much better to do a handful of social channels really well then spreading yourself thin and doing all of them badly.
If your business needs guidance or support with any of these five functions, reach out to our team of experts at Compass. We always love to hear from you.