December 1st 2021
5 positive takeaways from COP26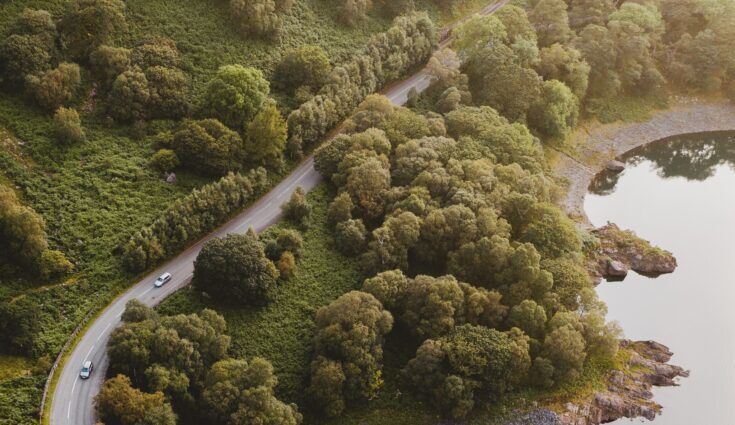 By Luke Dean-Weymark, Compass Co-Founder and Director.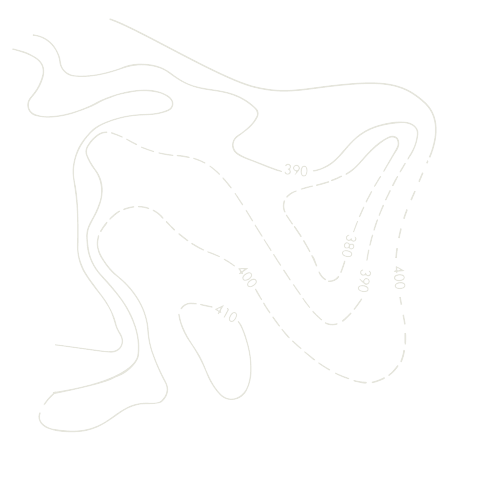 For many Australians, conversations surrounding the two-week duration of COP26 have felt predominantly negative. This is in part due to the lack of urgency and commitment from the government, but also thanks to the wholly embarrassing performance put on in Glasgow by our PM, who never fails to disappoint when it comes to anything related to climate and essential global progress.
Although despair is an entirely natural and warranted response, it can have an unhelpfully paralysing effect. Whereas hope (provided it doesn't slip into complacency) is a much more galvanising force. So, that's what we're choosing to focus on in order to stay motivated and propelled.
With that in mind, here are five positive takeaways from the summit and the world at large in recent weeks to help fuel our fight.
New targets for the shipping industry
The global shipping industry pumps out more than a billion tonnes of CO2 emissions every year, making up around 3% of the global total. At COP26, 12 countries (led by Denmark) announced an ambitious target for global shipping to reach net-zero emissions by 2050, and set new reductions targets to be met by 2023.
Additionally, Australia was one of 19 countries to sign the Clydebank Declaration, which supports the establishment of 'green' shipping corridors that will see maritime routes between particular ports decarbonised. One of the proposed journeys is Australia's iron ore shipment to Japan, which is currently the most heavily emitting route on the planet.
Ending deforestation
In the first major deal of the summit, more than 100 world leaders promised to end, and supposedly reverse, deforestation by 2030. Crucially, Brazil, Indonesia and the Republic of Congo – three of the most major contributors of deforestation – were signatories.
The pledge seeks to create holistic stewardship of forests across the world, by making key changes in sustainable production, infrastructure development, trade, and greater support for indigenous peoples and local communities.
Governments of 28 countries also committed to remove deforestation from the global trade of food and other agricultural products, such as palm oil, soya and cocoa. Meanwhile, in the private sector, more than 30 of the world's biggest financial companies – including Aviva, Schroders and Axa – have promised to end investment in activities linked to deforestation.
An unlikely but imperative partnership between The US and China
The world's top two greenhouse gas-emitting countries, The United States and China (who together account for about 40% of the world's annual carbon output), announced they have agreed to cooperate on limiting emissions.
At a time when the superpowers are at odds over other international issues, the agreement declares an intent to take collaborative "concrete actions". They claim they will unite in sharing policy and technology development, voiced a plan to set new national targets for 2035 by the year 2025, plus revive a "multilateral" working group on climate change.
U.S. Special Presidential Envoy for Climate, John Kerry, said "The key to Glasgow is not the words here…it's the promises and goals that have been made and the implementation. And we're going to become an implementation force in the aftermath of this meeting."
Promising but, as with all these statements, the proof will be in the pudding!
The number of sustainability-championing celebrities in attendance
Although COP26 was primarily a gathering of global governments, there were many other high profile people in Glasgow, who collectively have far greater reach and, in some areas, influence – especially over consumer behaviour – than lesser-known politicians.
As well as those you would expect, like David Attenborough and Greta Thunberg, other big names included Leonardo Dicaprio, Idris Alba, Emma Watson, Lily Cole, Stella McCartney, Ellie Goldberg and several members of the royal family.
This may seem like a trivial piece of pop news on the surface, but like it or not, fame comes with great power and such figures putting their face – and voice – to the climate cause has a significant effect on mass awareness and public sentiment.
Australian business continues to be the backbone of our national climate action
In an interview with The Age and The Sydney Morning Herald, an 'upbeat' (we would use the adjectives, naive and irresponsible) Scott Morrison said he believes the world will beat climate change in the same way it has responded to other crises and warned against adopting the 'defeatist' attitudes of activists and foreign leaders who say 'we'll all be ruined'.
Thankfully Australian businesses have been much more on the front foot when it comes to climate action. The past five years have seen significant increases in organisations beginning to carbon offset with organisations like Greenfleet, a rise in 'better business' accreditation, such as B Corp, and some pledging (via Comms Declare) to steer clear of working with fossil fuel companies (read more about this initiative here).
The majority of business owners know that we simply can't rely on governments to create the policies required to save our planet. We must all keep campaigning for the changes we know that must be made, whether that's through business decisions or our own personal choices, and together we can make a difference from the ground up.
Here at Compass Studio, we specialise in servicing ethically mindful, environmentally sustainable, nature-loving and purpose-led brands.
Call us on +61 412 356 727, or email hello@compass-studio.com if you would like to find out more about us.