January 4th 2023
Compass Navigator - The Compass Team's Predictions For The Year Ahead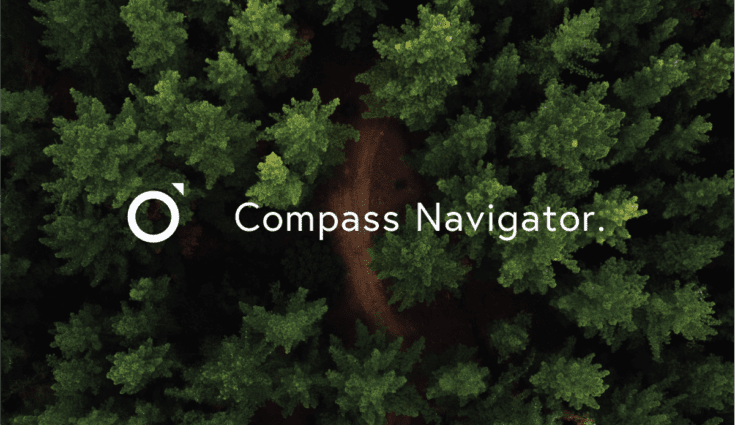 The trends in PR & Digital Marketing that we'll see in 2023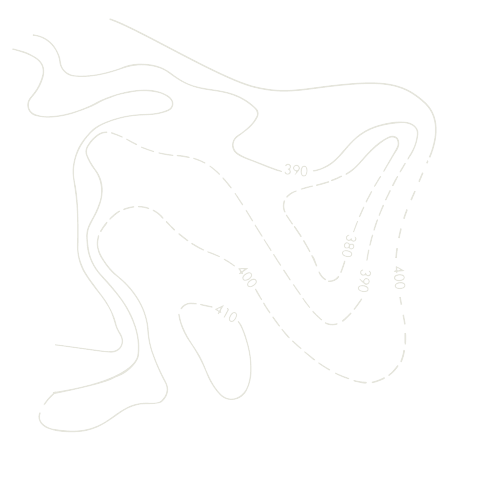 We've rounded up the year that was, and are sharing our predictions for things to watch across the purpose-led space, public relations, and digital marketing.
From higher standards for purpose-led brands, to an emphasis on first-party data, and the shift to a hyperlocal media landscape, here is what the Compass team's radar is pointing to for 2023.
Purpose Led Space
It's been a big year in the purpose-led space – with Yvon giving away Patagonia with the game-changing declaration of "He who dies with the least toys wins. Because the more you know, the less you need" and essentially changing the definition of a philanthropist.

We also saw the death of soft-plastic recycling, leaving a huge problem for Australia's waste issue in its trail, and a growing responsibility for brands to do better.
On a local level, the B Community has continued to grow, and with it, some new certification standards are coming. As multinationals like Unilever and Nespresso announced their certification – changing the face of the type of company that can measure impact alongside profit – more and more businesses looked inwards as to how they bring benefits to their communities and the planet. As B corp updates its certification standards and evolves to meet the needs of the future, being a B Corp has and will continue to carry more weight than ever.
And if teal was the word of the year, it indicates, without a doubt, a shift in consumer mindset, expectations and future preference on a mass scale.
So what does 2023 hold here?
Companies will shift from green to transparent
We know that green-washing isn't acceptable and green-hushing doesn't contribute to our collective climate positive goals – but what if we forgot "green" as a label altogether?
What we will see in 2023 is almost a cancellation of "green" as a status and a move towards transparency. This is about sharing 'this is the plan, this is where we are at and this is where we still have to go". Basically, it's a journey and consumers are less interested in just the highlights reel than ever before. The companies that win here will be those willing to share their progress, challenges and goals in real-time.
More B Corps lift the collective bar
We've just hit 500 B Corps in AU & NZ, which is a triumph for our local B community since the first B Corp in the region certified 10 years ago! As consumer and stakeholder expectations also continue to increase, the bar for achieving certification keeps rising.

What does this mean for us? Maintaining B Corp Certification will become more challenging, but this should be seen as more of an honour than a hurdle. This also means brands who meet the bar should go big on telling their customers about it – and why they should care. Also, expect increasing public awareness and more collaborations from this ever-growing brand base.
Brand-owned responsibility of product footprint is bigger than ever before
With the demise of redcycle, we are no longer able to assume that soft-plastics in packaging will be (somewhat inconveniently) disposed of by the consumer, landing the responsibility firmly back on the company itself. In the year ahead, we'll see more brands re-look at their packaging and hopefully far more movement in the biodegradable and home-compostable space. If you have already arrived here as a brand (well done!) and get ready to talk about it far and wide as this will be a huge point-of-difference in the year ahead.
Public Relations
What a year! In 2022, the media landscape rapidly evolved and shifted to adapt following a tough two years.
As life quickly went back to "normal", and consumers, once again, became time-poor, they sought out easy, accessible news in a digestible format. As such, the rise of social-first news platforms continued – check out The Daily Aus, Zee Feed, Cheek Media, Shit You Should Care About, and The Squiz to see publications that did this well!
TikTok became a popular search tool amongst the gen Z's, beating out Google, and as a result, we saw the demand for this type of content across news publications. Whether a brand review, or a customer story, journalists looked to trending videos on TikTok for news stories, highlighting the value of user generated content, if done well.
So, what can we expect to see in the year ahead?
After critical impact to newsrooms across the country, new regional publications are appearing to shine a spotlight on regional stories.
Following the loss of some incredible regional press over COVID, particularly across the Australian Community Media network, it's been great to see the rise of local storytelling in 2022. From GALAH, which won Magazine of the Year at the Mumbrella Publish Awards, to Pandaemonium, a publication that is leading the way for diverse media in the bush, keep an eye on the new publications that are setting the agenda for, and elevating the role of independent publishing for hyper-local audiences.
As media titans vie for eyeballs, a press release is only just the start.
While a press release will continue to uncover the detail of your story, journalists are looking for exclusive stories more than ever before. We're having longer conversations with journalists to build out bigger storytelling moments that tell more than your press release could.
Trends rise and fall quickly
As we continue to grow more critical, and have greater access to information, we are noticing trends rise quickly, before becoming criticised and "cancelled" by mainstream audiences. As an example, we saw NFTs and crypto become a big marketing opportunity, with big brands jumping on the bandwagon. As consumers have uncovered more information, NFTs have come under fire for their impact on the environment, lack of financial regulation and market instability. Expect the same from AI – mass adoption followed by a rapid drop as the lid on what is really happening with all that information comes to light.
People want to hear from real customers
Show, don't tell. Case studies are more impactful than ever in helping add authenticity to a story. Journalists don't want to hear about how great your service is from you, they want to hear authentic stories from those who use your brand.
Digital Marketing

The world of social media was particularly tumultuous this past year. As TikTok continued its growth trajectory, Instagram launched one new feature after another, failing to really impress its user base. BeReal burst onto the scene and the new platform's popularity with Gen Z has truly proved the increased demand for real-time and authentic content. Over on Twitter, Elon went from vocal user to owner and CEO before being voted out of the head position by users within a few short months.
Outside of the world of social, privacy was at the forefront. Data breaches led to the leaking of customer details Australia-wide, leading many internet users to consider how much data they share with brands and platforms. As the transition to Google Analytics' GA4 draws closer, marketers were forced to think more critically about data, and truly consider the impact of iOS 14+ and Google's Privacy Sandbox.

So, what's in store for 2023?
Own and understand your audiences
Owned audiences, like email lists and genuine communities, will become more and more important to marketers. With the continued rise of first party data, rented audiences owned and controlled by third-party platforms will become less of a focus for savvy marketers. As well as capturing data, it will become increasingly important to use it to create relevant audience segments. As we know, there is true value in understanding your audience.
Marketers' approach to privacy will impact consumer trust
While collecting the aforementioned first-party data, marketers will need to be mindful of consumer privacy preferences. With recent data breaches at Medibank and Optus, Aussie consumers have an understandable apprehension for sharing their data. Whether it's a simple email sign-up or a contact form, marketers should consider what data is truly vital to collect, and work harder to gain their consumers' trust. Be transparent with your audience, and offer value in exchange for their data.
Video will continue to thrive
Attention spans are dwindling, and short-form video will continue to be a vital tool for marketers in 2023. While TikTok has cemented the need for the 15-second video, brands shouldn't ignore longer-form content for offering more in-depth information. Investing in a range of video content styles and lengths will be key to engaging your audiences, but the key to who wins here is those who test and learn the most! Remember, it's still important to use storytelling best practices to create engaging video content, even if it's only 15-seconds!
Marketers will need to put their trust in algorithms
Big players like Meta and TikTok analyse vast amounts of data to identify patterns and trends that may be difficult for humans to detect. This allows platforms to better categorise their users by persona, and offer sophisticated targeting options, even if you can't necessarily see them. As interest and cookie-based targeting will become more restricted, marketers will have the option to trust algorithmic targeting, and focus more on content to convert their target audience into customers.

Need some help navigating your communications and marketing goals in the year ahead?
Get in touch to see how we can amplify your efforts and expand your audiences in 2023.