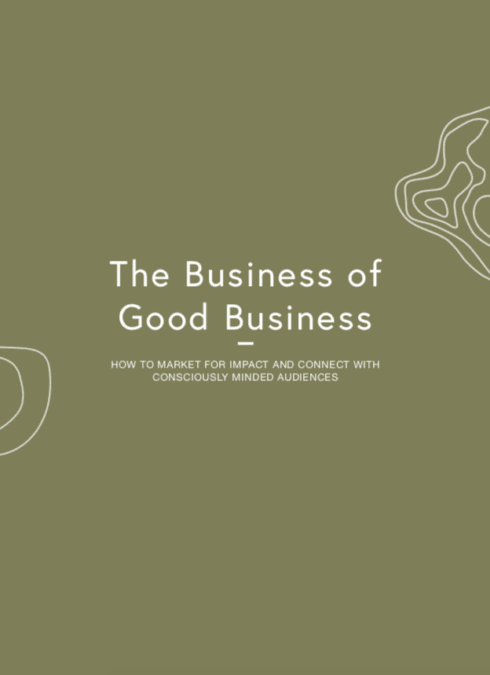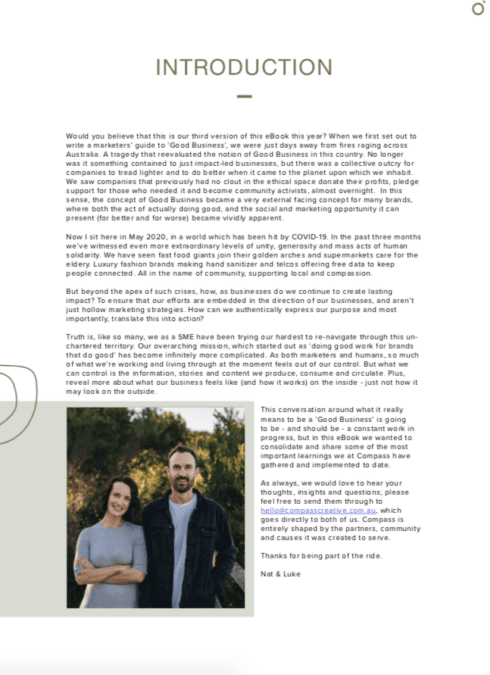 THE BUSINESS OF GOOD BUSINESS
How to market for impact and connect with consciously minded audiences
Beyond the apex of crises, how, as businesses do we continue to create lasting impact? To ensure that our efforts are embedded in the direction of our businesses, and aren't just hollow marketing strategies. How can we authentically express our purpose and most importantly, translate this into action?
As both marketers and humans, so much of what we're working and living through at the moment feels out of our control. But what we can control is the information, stories and content we produce, consume and circulate. We can choose how we define, talk about and take action on our values.
This conversation around what it really means to be a 'Good Business' is going to be – and should be – a constant work in progress, but in this eBook we wanted to consolidate and share some of the most important learnings we at Compass have gathered and implemented to date.
What you'll get from this ebook:
Overview of

social, economical, environmental shifts informing conscious business in 2020

Practical how-to guide for mindful marketers

Actionable take-outs summary points

Reading list + impact toolkit for further learning
Please enter your details below to receive your copy of 'The Business of Good Business.' Don't worry your privacy is safe with us and you can opt out at anytime
GET YOUR COPY STRAIGHT TO YOUR INBOX