August 1st 2022
Nat's Six Tips For Impactful Purpose-Driven Marketing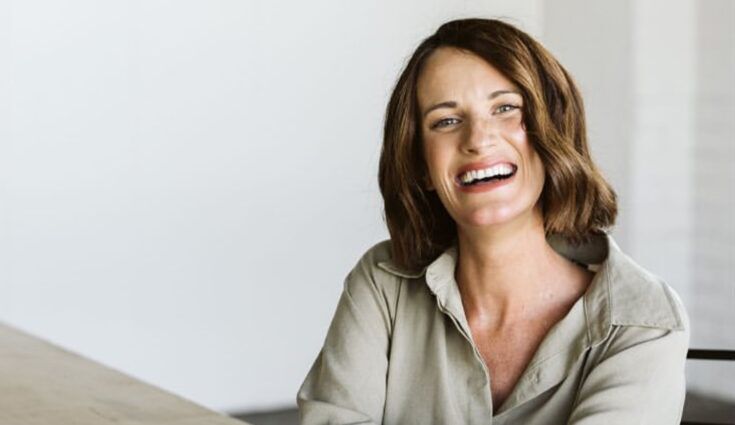 By Natalie Dean-Weymark, Co-Founder and Co-Director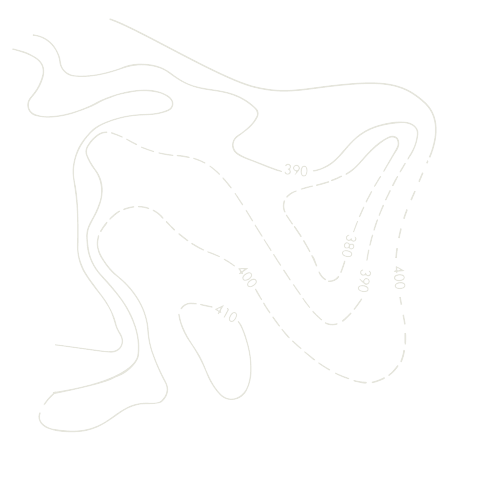 Back in May, Compass Co-Director & Co-Founder Nat sat down with Kaylene Langford – founder of StartUp Creative – to talk about all things business and share her top tips for impactful purpose-driven marketing.
We'd recommend making a cup of tea and sitting down to listen to the chat, but if you learn best through the written word, we thought we'd put together a breakdown of the key takeaways.
Start with your values
The foundations of a good marketing strategy lie in understanding what you, as a company, value.
First and foremost, a company should always identify what they value. Every business should have a core values document, and I think that's where we start our marketing strategy.
The first question Luke and I asked ourselves when we started Compass was: what do we stand for? We created our values document for a team we didn't have – it covered what we represented, our impact and what we both value in and expect from our team members (before we had any).
One of the guiding principles was the dinner party rule: we decided that it was essential that we were passionate enough about our clients to want to talk about them at a dinner party.
Master your message and understand your audience
What are you passionate about? What do you believe in? What are you an expert on? It's all very well understanding these things, but marketing is about communicating your message to the world. Once you've identified your values, speak them loudly and proudly. Know what you stand for, know who you're trying to reach, and connect with them by getting to know how they work. Humans connect to human stories, so tell them the human story of your business with the language that they can use themselves.
The best kind of marketing is word of mouth. If your consumer can explain what you do – why it's unique and why people should care – to their friends and family, they're doing the hard work for you. You could have the best product or service in the world, but if your audience doesn't have the words to explain it to the people in their life, it's unfortunately useless.
Every type of marketing is essentially an attempt to arm the consumer with the words to talk about you to their friends and family.
I always ask a client: how would you explain what you do to my mum? My mum is an excellent word-of-mouth marketer – if she finds something she loves, she will tell every person she knows about it, but she needs help. She needs a quick sentence summary, she needs an infographic that explains it in easy visual terms, and she needs to read about it in a newspaper that she trusts – to validate why she believes in the product. In order to communicate those messages to the consumer, you need to be really clear on what you stand for and what you know.
Know your point of difference
As well as communicating your values, it's important to communicate your offering. Ask your team what your superpower is, what are you good at? Often the most obvious answer is the best. Identify what you as a team do really well, and tell the world what it is that you do differently. There is space in the market for everyone, it's just about thinking: how can we do this better?
At Compass, we value the potential that we as marketers have to change the world. If you are given any superpower in this life, you have the responsibility to use that for good. Luke and I were given PR and Marketing, we're not scientists we're not doctors, this is our space, and we feel like we can move the needle here.
We work with brands who make the world a better place, and we help them amplify their messaging to get more consumers, bigger audiences and more of a voice in a crowded marketplace. Because we believe if you change spending habits, you can change the world.
The way we communicate our point of difference to the world is through certifications that have given us credibility and authority in the space – we were the youngest agency in Australia to be B Corp certified.
B Corp is a global body that certifies companies for their ethical and environmental responsibility. Becoming a B Corp can take anywhere from six months to a few years, but it was a priority for Compass early on because we wanted the good that we do to be quantified.
We went through the B Corp impact assessment which is a third-party auditing process. The auditing process took about six months, but we've been B Corp certified for almost three years now. The process of getting certified helps you become a better business – it makes you interrogate the impact you're having, and think about how you can do better.
As marketers, we'll always be able to make something sound good, but the credibility comes in not just saying it but actually doing it, and that's why certification can be so helpful for us – our point of difference is communicated through our messaging and the messaging of others.
Choose your platforms and diversify your approach
Once you have word-of-mouth marketing covered, it's time to turn to the other approaches. My advice here would always be to start with what you know because you're going to do that best. We started with Instagram and decided to build a community there because that's what we had experience with. We built a meaningful community on Instagram, and from there we were able to add other elements as we expanded. As you grow your team, you'll gain more team members with wider skillsets, but my advice would be to start with what you're willing and able to commit to.
When it comes to paid marketing, I'd suggest exploring different ways to diversify your spending across platforms. Marketing has been largely dominated by meta in years past, but we are seeing some incredible results at a fraction of the cost from other social media platforms. You don't have to have a TikTok or Pinterest presence to advertise there, so if you're considering a paid social strategy, perhaps start with smaller, more varied social media platforms.
A paid strategy should work like a funnel, so if you imagine an upside-down triangle – most of your spending goes into the top of the triangle, which is about capturing as many people as possible. The second section of the triangle is engagement – that's where the middle of your spend goes. The pointy end is conversion. A lot of people put all of their budget into conversion, but that's neglecting the way that humans work.
One of the most well-known rules of marketing is that a consumer needs to see a brand seven times before taking action. As humans, we engage a community through consistency, and at the eleventh hour, we convert them into customers.
Strategise but stay flexible
Having a marketing plan of some kind is essential, but we'd recommend planning for no more than a few months in advance, based on how quickly the world can change. Create a strategy based on your values, your point of difference and the message you want to share with the world. Having a few content pillars will help you guide your approach, and making sure there are human stories slotted in is essential.
Stay true to your values
The dinner party rule has guided our approach from the beginning, and we don't take our eye off our values document – especially when we have a big decision to make. The first note at the top of our Policies & Procedures document is " if in doubt, refer to our values. That document shaped our business and has defined our internal and external values ever since. Staying true to our values means we can communicate our message honestly and successfully to the world.