August 2nd 2021
What does sustainable business look like in 2021?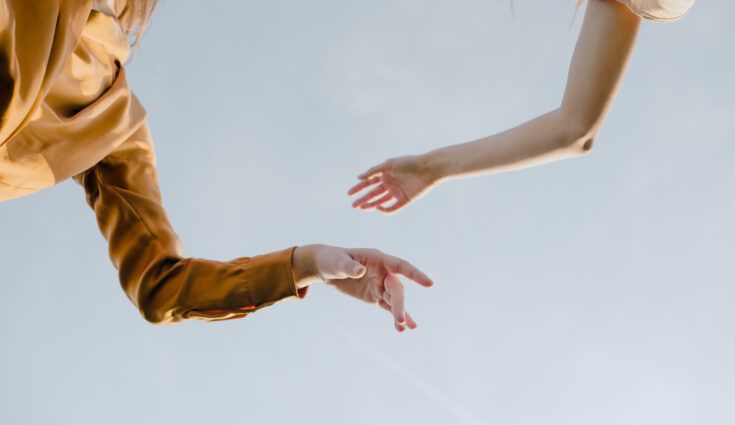 We chat with Elana Robertson, founder of foundher, about holistic business and how the conversation is shifting from what to do, to who to be.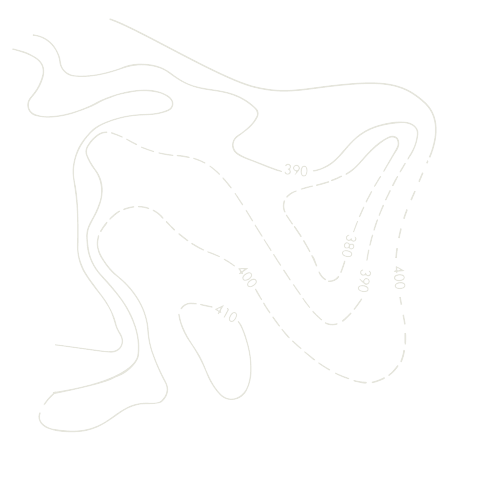 Elana, hi! Tell us about your career to date and how you found yourself where you are now?
Wow, it's such an interesting tapestry of corporate background in the finance and insurance industry, from operational teams to training and development, IT project management and executive strategy and innovation roles. Sometimes I think back to 20 years ago and wonder, how did I end up here? And on the other hand, I realise it was all stitching together, and now it makes so much sense. I can wholeheartedly say I'm doing what I love and what I'm supposed to do.
While the roles I've had are so different, I began to pay attention to human performance and behaviour over time – how we perform under pressure, our resilience to keep getting up after setbacks, and the real belief in doing something that really matters. This was instilled in me as a kid growing up with a single parent in Australia and in my final corporate role.
An incredible female leader, Dr Kirsten Dunlop – who is now CEO of Climate-KIC on behalf of the EU – ignited my courage to use my skills and education to make a real difference. In combining what I know about leadership, innovation, and strategy with my purpose to positively disrupt the status quo by helping people make powerful changes to themselves and, in turn, their business and the world.
I officially launched foundher in 2018. The name is not by chance, as I believe that if you connect who you are with what you do, incredible results and real change will follow.
foundher was originally focused on business planning design and executive coaching for CEOs and entrepreneurs. It's since evolved into providing strategic advisory, training and coaching for inner developmental goals that support a growing body of work around building the skills required to achieve sustainable development goals.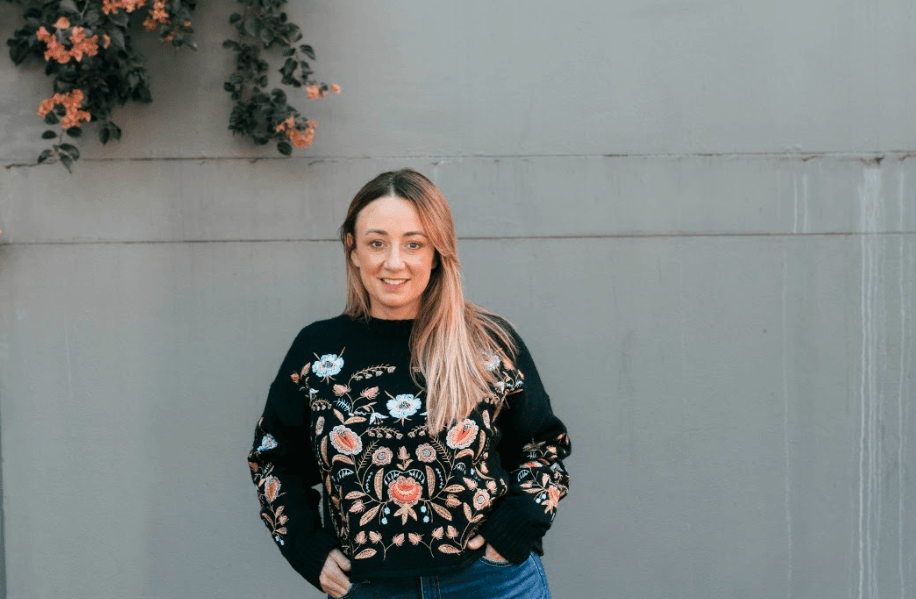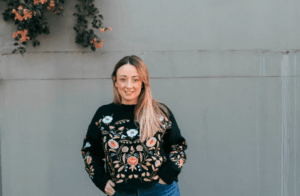 Give us your elevator pitch for foundher. Why do the conversations you're having matter right now?
We're shifting the conversation from what to do, to who to be. Because who you are being affects what you are doing 100% of the time. My belief (built on research and experience) is that external actions are only half the story – the inner shift is the missing piece of the puzzle. Think evolving your EQ for better problem-solving, being productive and refreshing habits you have had for years to work more effectively in complex times.
Why does this matter?
As we know, in 2015, the UN launched its 17 Sustainable Development Goals for a better future for all by 2030. While it presents an exciting roadmap to a healthier planet and a more equal society, only small shifts have been achieved in the past five or so years. Now, researchers around the world are defining the inner skills, human qualities and abilities we need to enact the UN's blueprint for a sustainable future.
The bottom line? When facing challenging tasks, cognitive, embodied, and emotional abilities may be needed beyond what is currently in operation. We need more skills than the status quo.
This is exactly why I do what I do. It's about doing the inner development, often overlooked, and becoming sustainable as humans to improve the outer actions we take. So, ultimately, you can be somebody who does something about that.
What is the most common question you're asked as a coach supporting those leading big change? And bonus points if you can summarise the answer as we bet we're all asking the same thing!
A frequent question, one that I think we have all grappled with, is 'How do I become more productive – how do I get the right work/life balance?
And my answer is always this:
Trying to walk the tightrope of always getting the mix "right" is a lot of pressure. Letting go of the notion of balance (I imagined this fine-line juggling act of 50/50 or 75/25) is the first step – watch the pressure come off. Decide to embrace the notion of a work/life blend instead. Focus on and personalise your individual daily, weekly and monthly rhythm and routines. There is an overload of information out there on what the "right" way is. You need to work out the right way for you – no one else will have a better shot than you at discovering your perfect blend.
Productivity is so personalised, and I seriously love some of the science around human behaviour and capabilities that are emerging post-COVID-19. My fave little mantra is, 'Awareness is productivity's superpower'. What that means is, when you evolve your awareness and begin to pay attention to who you are being and how others experience you – well, that's a game-changing productivity upgrade right there.
For me, personally, my rhythm operates with a monthly blend of fast, slow and divergent, and there's always some recharge time. Especially now – for many of us, our usual holiday recharge has been postponed, yet we still think we can operate at the same high levels as if we had taken that time to rest and recharge.
And on the flip side, best business advice you've ever been given?
This is more of a quote than advice, but it is something that's really motivating personally and very aligned with growing a business and the necessity of mindset as an asset for your business. Lily Tomlin was quoted as saying, "I said, 'Somebody should do something about that'. Then I realised, I am somebody." Creating change – no matter what it is – is possible. You just need to decide to stop talking or judging and move into action. We need more of that.
One of the concepts that you talk about, 'sustainable pace', has really grabbed us and got us talking in the Compass team. Can you share what this is and its benefits?
Absolutely! I love talking about sustainable pace.
Sustainable pace is the new high performance. The notion of high performance a decade ago was getting work done as quickly as possible, delivering at all costs – high cost, high involvement, task mastery, right? Today, high performance is the ability to go the distance, last at a capable level and produce results with high impact. A sustainable pace is one that supports you to work consistently at a high level without burning out. It's not about going faster to get more done; rather, it's about finding what rhythm and pace work for you. So, everyone's sustainable pace will be unique to them.
It involves building routines and rituals into your day that energise and replenish you, understanding when you work best, and learning how to activate the right productivity mode for each task. At its core, it's about being self-aware so that how you respond to the world and interact with others isn't always a reaction of hustle and haste. We have challenges that require us to return to complex problem-solving, and that needs thinking time – not just ticking a box.
The benefits of developing a sustainable pace are huge. One of the biggest upsides is that it disrupts the burnout loop that so many of us are stuck on. It's not about doing every day perfectly and sticking to a rigid routine, but developing a set of personal tools that you can use to reroute when you feel overwhelmed. Another benefit I love is that it builds resilience – that ability to weather the challenges that life throws at us. And, ultimately, it leads to incredible success – because it allows you to take ongoing, consistent action towards your goals as a far better version of your best self.
For all the people in our community who are striving for this concept, what are three things they can do today to start the journey of shifting habits and gears?
Morning rituals matter. A lot. Add in gratitude and reflective notes to bring about a real sense of where you are really at mentally for the day ahead.

A good neuro-hack – I always add some Audible listening each morning, as our brains are primed for learning. This plays a role in improving our problem-solving capacity throughout the day!

All work is not created equal. Pay attention to the types of work you do, for example, admin and email-checking or paying bills is easy work that can be done in the late afternoons, while creative and strategic engagement work is often best in the mornings when we are fresh and need to lean into sense-making.
Who are three voices you are listening to or following right now?
I'm paying attention to and excited to see what Arianna Huffington has been saying recently about how achieving a sustainable planet starts with living sustainable lives. This is completely aligned with our mission at foundher, and it's fantastic to see this concept rippling out into the mainstream conversation.
Jameela Jamil has a very open perspective on gender, inclusion and calling out change. She really lives the 'be somebody who does something about that' ethos we are big on.
As a proud introvert, I also spend a lot of time researching and reading. I've enjoyed putting down the theory and picking up a philosophical book that is so rich, 101 Essays That Will Change The Way You Think by Brianna Wiest.
And finally, what can we expect next from foundher and how can we follow along?
2021 is a huge year for foundher. We are really committed to connecting our community with skills and learning in immersive and inclusive ways.
We've recently launched our first online program, PACE, which is all about developing a sustainable pace for work and life. It's jam-packed with new ways we need to adapt and be productive, along with many insights from my education and experience, and we're opening up a second intake soon.
You can follow us on Instagram, @foundher.community or head to our website, foundher.co, to find out more about our programs and sign up for our monthly newsletter. We share lots of info about being a sustainable high performing human in business and life!