October 5th 2021
Why blogging is an essential SEO strategy to leverage business growth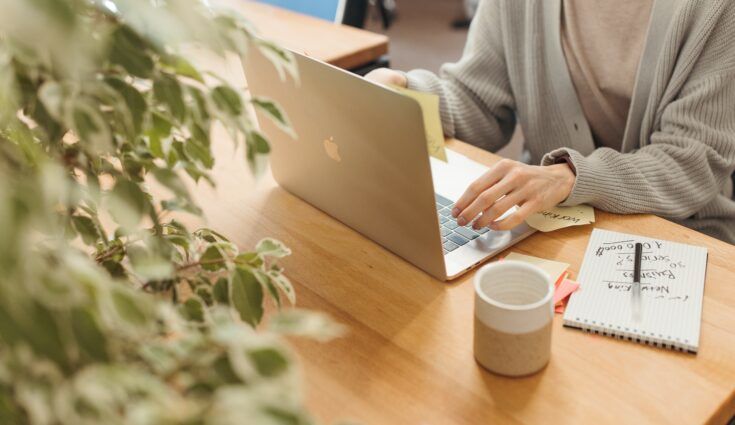 This month, we chat with Increaseo.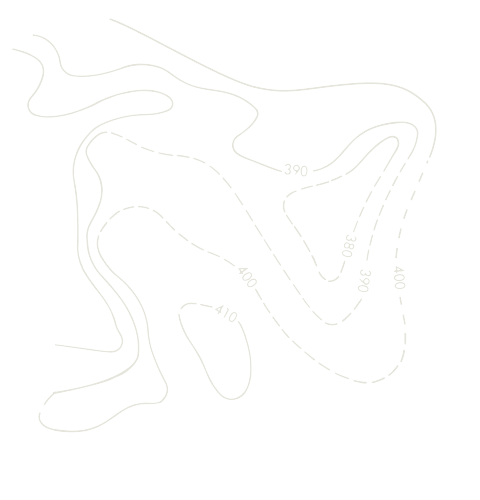 Our discussion today aims to provide insights into the benefits of blogging and tips on content writing. Over the last two decades, in particular, blog writing has become an almost essential way of finding and periodically reaching out to your audience.
So whether you are an experienced blogger or unsure how to begin your blogging strategy, you will find this article helpful in fine-tuning or formulating a content plan for your business.
Blogging into the hearts and minds of your audience
When done right, blogging can become your companies most significant asset in attracting audiences and ultimately customers, so without further ado, let's look at how a company blog benefits your business.
Blogging provides your business with the ability to;
Connect with your audience

Build trust as an authoritative thought leader

Drive traffic to your website

Convert traffic into leads

Deliver long-term results

Lower marketing costs

Attract all-important backlinks

Increase search visibility.
Connecting with your audience is one of the many benefits of blogging. However, like most things worth doing, there is much more to blogging than meets the eye. Achieving the all-encompassing benefits blogging provides requires significant dedication and a well-founded content plan.
Regular blogging and your target audience
What's important to remember are the results you receive will be directly attributable to your effort. Results appear over time, so don't expect to receive immediate compensation for your efforts, especially if your website is new.
So before you set out on your blogging journey, it's essential to understand the steps and resources you need to successfully implement your content marketing strategy. A simple pre-launch checklist would be;
Know your customer

Formulate a content plan

Implementation

Collaboration and marketing
While the above may seem simplistic, let's extrapolate what each of the above elements entails.
Know your customer
One of the most detrimental mistakes businesses make when creating content is failing to conduct pre-emptive research. Without understanding what drives their customer's primary purchase decisions, they are unlikely to strike the right note in answering the customer's questions and concerns.
It might seem a silly analogy, but imagine a strategy without an objective—yet so many businesses attempt to reach their audience without knowing what they are targeting.
For those looking for meaningful results—how well you target your audience will determine the success of your article. Let's take a look at some of the pre-emptive steps required before you are ready to formulate a content plan.
Competitor research

Customer personas
It's likely some business owners have done much of the above research as part of their business feasibility and planning process—for those yet to do so, it's time to get the groundwork done before taking the next step.
Formulate a content plan
When your keyword research is complete, you will possess incredible insights into your audience's needs.
Depending on your website strength, it's time to identify which keywords are the most beneficial for your company to target based on your website's ability to rank in the search results for that term.
To start building your content plan, you will need to do the following;
Isolate your target keywords

Research and prepare topic outlines for target keywords

Allocate topics to your content calendar
For those of you who are not aware of how to identify the optimal keyword terms to target, we would recommend seeking the assistance of an SEO consultant to complete this step.
For websites that have paid little attention to SEO, we are looking for long-tail keywords of low keyword difficulty with a reasonable monthly search volume and moderate pay-per-click rate.
The pay-per-click rate helps us gauge user intent and the likelihood a click-through will result in customer action.
Implementation
Your level of commitment to your content plan will depend heavily on the time and in-house resources your company has available. For many small to medium businesses, a commitment of 1-2 articles per month might be an unrealistic target—while for larger organisations, several articles per week might well be within their grasp.
Quality always aces quantity every time—combined with a regular commitment to blogging. Set a desired monthly target and stick to it. We will talk more about structuring and writing compelling content later in the article.
For those companies who lack the necessary skillset in-house, we recommend outsourcing—but beware, outsourcing can be challenging as good talent is not as readily available as you might hope.
In most cases, you'll need to prepare article outlines for any work you outsource to ensure writing standards are met and guard against plagiarism.
Before publishing your article, complete the following pre-checks;
grammar, spelling and plagiarism checks

craft a meta description and excerpt for your article

include images, infographics and videos to get your message across better
Collaboration and marketing
After your article is published and to ensure all your hard work doesn't go to waste, there are several things you'll need to leverage article success, they are;
outreach to those in your collaborative network

let your social network know about your newly published article

create cluster content and publish those articles on guest posts
Every step you take helps build your reputation within your industry while leveraging your visibility in search engine results.
Backlinks are essential to driving growth
As you undoubtedly gathered from our discussion so far, much preparation and planning go into audience targeting. The success of your article will weigh heavily on how well you answer the needs of the audience—you will need to outshine your competitors.
Although great content beats poor content hands-down, other rankings and social factors also determine the level of exposure your article will receive. Let's take a look at the top three ranking factors that boost your article success;
Your website strength versus your competitor's for the target keyword

The number, quality and relevance of domain backlinks and your target page.

Pre and post-publishing outreach to give your content the exposure it deserves.
Isolating keywords that reflect intent is a process few use that significantly impacts your efforts in targeting the right audience.
Both domain and page strength is determined by on-page and off-page factors, of which backlinks play a significant role.
Many SEOs struggle to grasp the value of a backlink and how to measure its worth. For instance, the number of backlinks for a website or page to rank differ significantly for every website—based on the quality of the links to the ranking page and domain strength.
Making it possible for a website with strong domain authority and no backlinks to the target page can rank highly based on the combined effect of its domain strength and quality of the content. Furthermore, it's possible, a lower authority domain with great content and quality backlinks to the target page can out performance a website with higher authority.
Your ability to get the word out about your article and score some worthwhile mentions from industry professionals will result in unsolicited backlinks—Google refers to unsolicited backlinks as 'natural links'. To read more about this strategy, click here.
Increase domain authority with guest posting and collaboration
A strategy frowned upon in some SEO circles due to remarks made by Google some time ago is the process of building links through guest posting—suggesting the strategy as somewhat unnatural. However, it's very apparent that not all guest post websites are equal and thus treated differently.
Guest posting can be an effective way to get the word out about your company, educate audiences and direct those audiences to relevant information on your website. It's a strategy used by many top SEO's, and it works, but like all things, discretion is needed to select the right website to publish your guest post.
An effective strategy is to create and publish pillar content (your best content) on your website and publish cluster content on guest posts (smaller, related articles) with backlinks to your pillar content. This strategy not only increases your business exposure to new audiences but provides crucial backlinks to your domain and target content, increasing the page's ability to rank well in the SERPs.
The key to not running foul of Google's policies is keeping all your backlinks relevant to the source and the target audience. Steer clear from websites that accept low-grade content—these websites are likely to attract unwanted attention.
Alternatively, start reaching out to professionals within your industry. Build collaborative relationships with those you do not directly compete with. Look at the value you can provide others in return for earning a backlink to your website or target page.
Consistent blogging and a balanced guest posting and collaborative approach should be part of every business marketing plan.
Your blogging strategy should inform and compel your audience to take action—using a clever, soft call-to-action that funnels your audience to the next step in the decision process.
Content writing skills to grow your business audience
We've spoken in great detail about the benefits of blogging, how to identify keyword opportunities in your niche and the importance of backlinks—let's take a look at the content writing and skills you need to write engaging copy.
First up, let's settle the differences between content writing and copywriting.
Copywriting is most often associated with sales copy–its primary purpose is to persuade, whilst content writing focuses on educating or entertaining. Theoretically, these two realms should never cross, albeit ever so slightly when they do.
As unique as the two writing styles are, the underlying characteristics used in each approach is essentially the same. Let me explain; regardless of the writing style when preparing an outline, you will;
Target a keyword or phrase

Research topic and industry competitors

Set your minimum word count

Write an outline

Use emotional words in headings and copy

Use bullet points frequently

Incorporate images and infographics into copy

Compel the audience to take action
Regardless of the writing style, delivering quality content is always the objective.
Building your article outline quickly
Many writers attest to the value of pre-writing techniques, including brainstorming, clustering, freewriting, and outlining.
Developing your pre-writing skills allows you to let your mind explore all opportunities. To get the most from your creativity, find a quiet spot removed from distractions.
A great way to build your article outline quickly is to;
Jot any ideas that come to mind

Broaden your outline through industry research

Consider the problems, pains and benefits

Raise questions, build objections, provide resolution

Arrange your ideas to create a topic flow.
Creating an article outline before you commence blog writing is one of the most effective ways to ensure your article stays on-topic and saves considerable time.
The key to audience engagement is stirring emotions
The most effective way to stir your audience's thoughts and emotions is to use intellectual, spiritual and empathetic words.
A great way to keep your audience engaged throughout your copy is by;
Make a leading statement which anchors your content

Give your audience a roadmap

Be bold—step out of your comfort zone

Talk conversationally—be personable

Evoke emotion—ask questions

Entertain—storytelling is highly engaging.
Powerful headlines do these things
First impressions count. You have just three seconds to arouse your audience emotions from the moment they land on your page—so being concise and impactful is crucial.
To engage readers successfully, headlines should;
Raise attention and awareness

Convey a benefit or promise

Build trust and show authority or thought leadership

Arouse emotions

Include focus and secondary keywords
As most individuals skim a page before deciding to read its content, how effectively you raise reader interest in those precious few seconds will determine the success of your article. So, having an impactful blog post title, headlines and bullet points are essential.
Also, to ensure your targeted audience gets to read your article, including those all-important SEO keywords throughout your blog copy is essential.
Bullet points tease, engage and persuade
Bullet points are second only to headlines in conveying your message in those critical moments when an individual first lands on your page.
Effective bullet points summarise without giving it all away; they help entice, persuade and build credibility.
Bullet points make it easier to;
assimilate your message

summarises benefits or learnings
Google loves bullet points. Bulleted points frequently appear in snippet positions above the search results and can drive significant organic traffic to your website.
Links and citations really matter
Internal links are considered a vote from one page to another, whereas citations (links pointing to websites) indicate a vote for a website or page. Both internal links and external links provide Google insights into the target page's value.
Linking to relevant content on authoritative sources not only increases the target website authority and visibility but builds your brand's credibility amongst your audience through association.
Evergreen content and organic search results
Have you ever noticed content that seems timeless, consistently retaining that elusive top spot in the search results? Well, that's evergreen content. Its content is exemplary, and often, the only thing that's needed to keep that top spot is regular updates.
Do not underestimate the importance that regular updates make to your existing content–a strategy equally important as a regular writing routine. Keeping your content fresh will keep your online marketing strategy firing on all cylinders and deliver a steady stream of organic traffic.
Artificial intelligence makes outlining a breeze
When the first AI tools emerged, they were woefully inaccurate and overall embarrassing—recently, there have been significant advances in AI technology worth consideration.
AI is by no means ready to take over the writing experience. AI is, however, becoming an indispensable tool in identifying opportunities through research and building outlines.
For those looking to streamline the way they work and speed up their writing process, I would advocate using Frase. Frase makes it easier for you to address the needs of your audience and build pages that rank. Even though its AI tool is not ready for the big time, it can be helpful at times when struggling for a creative angle. Overall, Frase is unequivocally a tool worth adding to your writing toolkit.
Before publishing your article
To make the most of your writing effort, perform these editorial checks before publishing;
Include images, infographics and videos in your blog post as it massively raises the level of engagement

Craft an engaging meta description and blog excerpt—do not underestimate the value of these descriptions to increase click-throughs to your article

Check all article citations and internal links work

Make sure your article has at least one CTA

Ask someone to review your article

Meta titles should be limited to 65 characters

Keep your article URLs short
Conclusion
When done right, blogging is indisputably a strategy that delivers vast rewards over the long term. Blogging is unmatched in its ability to draw organic traffic, increase brand awareness, customer loyalty and trust than any other form of digital media.